What is Workforce for a Healthy California?
Workforce for a Healthy California is a comprehensive investment in expanding and diversifying California's health and human services workforce across behavioral health, primary and specialty care, nursing, allied health, and direct care professions. Roles supported by the investment include nurses, social workers, caregivers, community health worker/promotor(a)s/representatives (CHW/P/R) , emergency medical technicians, and others. Workforce for a Healthy California will also support individuals interested in transitioning to health careers, including English Language Learners and underserved populations.
Californians' health care needs grow daily. That is why the State of California is committed to building our health and human services workforce while providing opportunities for better, well-paying jobs and careers. Workforce for a Healthy California complements other major initiatives, including the Children and Youth Behavioral Health Initiative, CalGrows, and the Reproductive Health Care Access Initiative — that together total more than $7 billion to expand the health and human services workforce.
Making our health and human services workforce larger to address current shortages and meet future demand.
Making the workforce more culturally competent and linguistically diverse so it is more inclusive and representative of California's communities, while also leveraging health and human services careers as pathways for economic opportunity for diverse Californians.
Expanding the skill sets of our workforce, so we can provide Californians with the quality care they deserve.
Helping more Californians access well-paying career paths that provide access to good jobs and advancement.
Increasing economic opportunity and security by providing Californians with greater resources to address social determinants of health—such as safe housing, healthy food, financial security, and access to health services — to create a healthier and more equitable future for all.
To view scholarships or loan support for health-career-related education or to find grant opportunities supporting health workforce training, hiring or retention programs, click the links below.
Return to this section to learn about funding opportunities as they become available.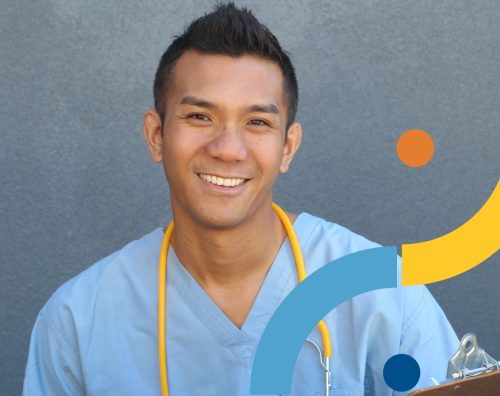 Our online events are a great way to learn about Workforce for a Healthy California programs, including funding requirements, application deadlines, and more. Events will be listed in this section when they are announced.
Awarded $16.9 million in grants to 32 registered nurse training programs to expand and improve access to equitable healthcare. The awards support 565 student slots – an increase of 153 slots from the previous application cycle.
Awarded $59.4 million— $30 million of which is funded by Workforce for a Healthy California — to support social work education at 23 public universities and colleges in California. The funding also supports the expansion of 16 Master of Social Work programs and will add 860 more social work student slots.
Awarded $33.7 million— $4 million of which is funded by Workforce for a Healthy California — for social work stipends and fellowships to support 892 students pursuing careers as Licensed Clinical Social Workers.
Executed an interagency agreement for the Acceleration of Nursing License Processing, with $10 million over three years to support a partnership between the California Department of Health Care Access and Information (HCAI) and the Department of Consumer Affairs to decrease processing times for Registered Nurse licensing, identify bottlenecks and barriers to timely processing, and employ additional staffing resources to address licensing backlogs.
Awarded $49.6 million in grants to 54 organizations with primary care residency programs. These grants will support 17 new and expanded programs and create 87 new residency positions.
Awarded $7.9 million to Public Works Alliance to facilitate the development, implementation, and operations of Emergency Medical Services (EMS) recruitment and training programs across the state. These programs will train at-risk, underrepresented youth for careers in emergency services.
Awarded $45 million to 11 Healthcare High Road Training Partnerships between community-based organizations, local workforce boards, labor unions, educational institutions, and employers to develop regional workforce strategies for addressing income inequality, economic competitiveness, and climate change.
Awarded $19.7 million through California's Employment Training Panel to support job entry and career advancement for entry-level positions and other workers in hospital, primary care, and community healthcare and human service settings.
Awarded $84 million as a part of High Road Training Partnerships that aim to move underserved populations into better jobs. Projects receiving funding include efforts to scale proven allied healthcare adult training pathways; connect underserved populations with career education, training and skills in high-road, high-demand healthcare career pathways. 
Funded 172 healthcare apprentices in the first year of the Apprenticeship Innovation Funding (AIF), with a total of $316,958 awarded to apprenticeship programs with healthcare occupations such as Registered Nurse, Community Health Worker, Sterile Processing Technician, and Medical Assistant.
To learn more about which programs supported by Workforce for a Healthy California might be right for you, click through the following links. If you are looking for open funding opportunities, visit our Funding Opportunities section.
Workforce for a Healthy California offers scholarship and stipend opportunities to students interested in joining the health workforce.
Workforce for a Healthy California offers grant opportunities to support training providers, community-based organizations, education institutions, and health employers to build and train the health workforce.
Emergency Medical Services Corps
English Language Learners Health Careers
For Health Professionals
Workforce for a Healthy California offers loan repayment and certification opportunities to current and prospective health professionals.
More Information About Workforce for a Healthy California