The Federal Government has issued a final public charge rule, which limits its application and removes barriers to accessing public benefits for most immigrants.
The final rule was published on September 9, 2022 and takes effect on December 23, 2022.
The final rule limits federal immigration officials' ability to consider receipt of public benefits in granting individuals entry into the United States or when they apply to become lawful permanent residents (also known as green card holders).
Public Charge Guide
The CalHHS Public Charge Guide provides current information regarding federal changes to "public charge" determinations and the use of public benefits.
The guide is also available in the following languages:
Statement from CalHHS Leaders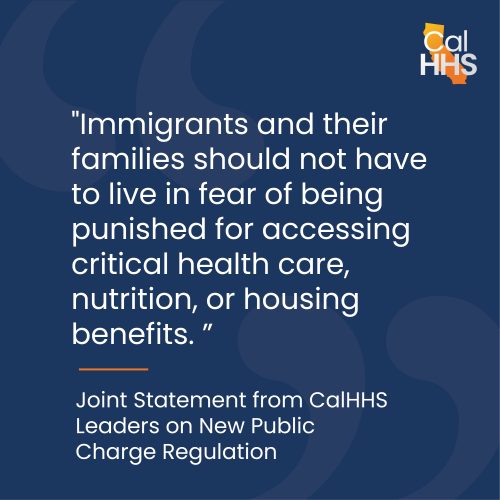 Read the full statement from CalHHS leaders on the new public charge regulation.