We are living in a time of historic demographic change, and California has the largest aging population in the nation. As Governor Newsom stated in his first State of the State Address, "The Golden State is getting greyer. We need to get ready for the major demographic challenge headed our way."
By 2030, the U.S. Census Bureau has estimated that approximately one in five Californians will be 65 or older. The population aged 60 years and over in California is expected to grow more than three times as fast as the total population in the state. As the population grows, it will also grow diverse, with different populations having different needs.
These statistics remind us how important it is to tackle the policy, economic, and health challenges for those with age-related brain diseases such as Alzheimer's and for those who love and care for them.  
The purpose of this task force is to present recommendations to the Governor on how local communities, private organizations, businesses, government, and families can prevent and prepare for the rise in the number of cases of Alzheimer's Disease and all its consequences – and to navigate a path forward to combat this disease in a time of historic demographic change. 
Maria Shriver, Chair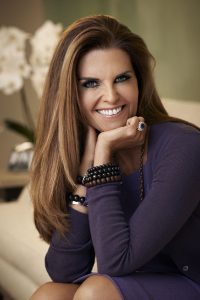 Maria Shriver is a mother of four, an Emmy and Peabody award-winning journalist, a seven-time New York Times best-selling author, an NBC News Special Anchor and the founder of The Women's Alzheimer's Movement. A trailblazer for empowering women, Shriver uses her voice and her platforms to advance some of our nation's most pressing issues affecting women and women's health. In 2010, she broke new ground when, in partnership with the Alzheimer's Association, The Shriver Report: A Woman's Nation Takes on Alzheimer's reported for the first time ever that women are at an increased risk for the disease. She also worked tirelessly on behalf of women and families, particularly those living on the brink of poverty, during her time as First Lady of California from 2003-2010. Shriver's nonprofit The Women's Alzheimer's Movement leads the way in research, education and fact-based reporting on Alzheimer's impact on women and their families.

Secretary George Shultz, Strategic Advisor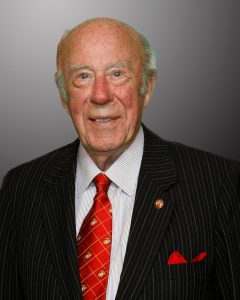 George Shultz has had a distinguished career in government, academia, and business. He is one of two individuals to have held four different federal cabinet posts, he has taught at three of this country's great universities, and for eight years he was president of a major engineering and construction company. A native of New York City, Mr. Shultz graduated from Princeton University in 1942. After serving in the Marine Corps (1942-45), he earned a PhD in industrial economics at MIT. Mr. Shultz taught at MIT and the University of Chicago Graduate School of Business, where he became dean in 1962. He was appointed Secretary of Labor in 1969, Director of the Office of Management and Budget in 1970, and Secretary of the Treasury in 1972. From 1974 to 1982, he was President of Bechtel Group, Inc. Mr. Shultz served as Chairman of President Reagan's Economic Policy Advisory Board (1981-1982) and as Secretary of State (1982-89). He was awarded the Medal of Freedom, the nation's highest civilian honor, in 1989. After leaving office, he rejoined the Bechtel Group and also returned to Stanford as a professor at the Graduate School of Business and as a Distinguished Fellow at the Hoover Institution. Mr. Shultz is the author of numerous books and articles, including Turmoil and Triumph: My Years as Secretary of State (1993). His most recent book is Thinking about the Future (2019).
Dr. Marcy Adelman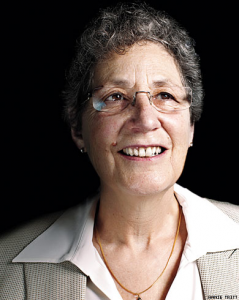 Dr. Marcy Adelman is a clinical psychologist, psychotherapist, and is the co-founder of Openhouse, a resource that helps LBGT seniors in the San Francisco Bay Area overcome challenges they might face as they age by providing housing, direct services and community programs. Marcy Adelman is a pioneer in the field of lesbian and gay aging. Marcy is a member of the California Commission on Aging and a member of the Board of the Alzheimer's Association, Northern California and Northern Nevada. For over 30 years, she has worked to make visible the lives, concerns and contributions of LGBT elders, and is a leading advocate for quality LGBT elder care and policies that safeguard equal treatment. Marcy and her late partner Jeannette Gurevitch founded Openhouse in 1998 to address the housing and service needs of LGBT elders. Marcy established collaborative relationships with providers and agencies to educate and eventually train them in how to make their services and agencies more inclusive and more responsive to the needs of the LGBT community. Marcy's continues to serve as an advisor to the organization, as well as involved in city, state and national advocacy work on LGBT senior issues. Previously she served on the LGBT Aging Policy Task Force. Currently, she serves on the Dignity Fund Oversight and Advisory Committee for the City and County of San Francisco; the Advisory Council to the Department of Aging and Adult Service Commission and the Alzheimer's Association of Northern California and Nevada's Diversity and Inclusion Committee.
Kumaran Akilan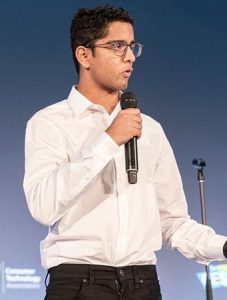 Kumaran Akilan is a first year UC Merced student from Cupertino, California. Akilan recently developed a computer-vision algorithm that extracts the retinal vessel system and determines abnormalities that can help detect the presence of Alzheimer's. The program is designed with the goal of diagnosing potential Alzhiemers patients by way of smartphones. He was inspired to begin this project when his grandfather began showing signs of mild cognitive impairment. Akilan is currently working with UC Merced's Venture Lab to secure capital and investors — with a patent pending on his algorithm.
Dr. Maria Aranda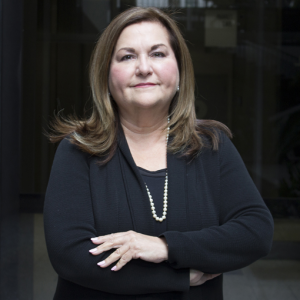 María P. Aranda, PhD, is Associate Professor, USC Suzanne Dworak-Peck School of Social Work, and Executive Director, USC Edward R. Roybal Institute on Aging at the University of Southern California. Dr. Aranda's research, teaching, and practice interests address the study of psychosocial care of adult and late-life psychiatric disorders including depression, Alzheimer's disease and related dementias. She is interested in examining racial and ethnic diversity in the delivery of health and mental health services, disparities in health and health care, and testing of psychosocial interventions to alleviate illness burden experienced by persons living with medical and psychiatric illnesses and their family caregivers. Dr. Aranda has served as principal investigator or co-investigator on several key studies funded by and/or in collaboration with the National Institute of Mental Health, National Cancer Institute, Patient-Centered Outcomes Research Institute, The John A. Hartford Foundation/The Gerontological Society of America, the California Community Foundation, National Institute of Rehabilitation and Research, Alzheimer's Association/Health Resources and Services Administration, Alzheimer's Los Angeles/UniHealth Foundation, Los Angeles County Department of Mental Health, and the Southern California Clinical and Translational Science Institute. A native of California, Dr. Aranda co-founded a state-of-the-art family support program ("El Portal") for low-income, Spanish-speaking families dealing with neurodegenerative disorders which is a national model for family caregiving in hard-to-reach communities. She has served on local and national boards and committees dedicated to the enhancement of practice, policy, research and advocacy related to underrepresented minority populations. Dr. Aranda has served on several consensus committees sponsored by the National Academy of Medicine on the geriatric workforce in mental health and substance use service sectors, family caregiving to older adults with functional limitations, financial capacity determination and functional assessments among Social Security beneficiaries, and the readiness of nonpharmacological interventions for enhancing the quality of life of families dealing with dementia.
Dr. Keith Black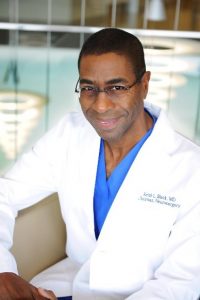 Keith L. Black, MD, serves as Chairman and Professor of the Department of Neurosurgery, Director of Maxine Dunitz Neurosurgical Institute, and Director of Johnnie L. Cochran, Jr. Brain Tumor Center at Cedars-Sinai Medical Center. An internationally renowned neurosurgeon and scientist, Dr. Black joined Cedars-Sinai Medical Center in July 1997 and was awarded the Ruth and Lawrence Harvey Chair in Neurosciences in November of that year. In 2018, he was recognized with the Cedars-Sinai Pioneer in Medicine award. Dr. Black's pioneering research on designing ways to open the blood-brain barrier, enabling chemotherapeutic drugs to be delivered directly into the tumor received the Jacob Javits award from the National Advisory Neurological Disorders and Stroke Council of the National Institutes of Health in June of 2000. Dr. Black and patients undergoing the first clinical trials of the drug, RMP-7, were profiled in 1996 on the PBS program, The New Explorers, in an episode called Outsmarting the Brain. He was featured on the cover of Time magazine in the Fall 1997 special edition of Heroes in Medicine. Dr. Black's other groundbreaking research includes developing a vaccine to enhance the body's immune response to brain tumors, use of gene arrays to develop molecular profiles of tumors, use of optical technology for brain mapping, use of focused microwave energy to non-invasively destroy brain tumors, and use of fluorescence spectroscopy in identifying tumor tissue during surgery. Another aspect of Dr. Black's research is the development of noninvasive optical imaging for early diagnosis of Alzheimer's disease. He is also investigating the potential benefits of lifestyle changes and supplements in improving brain health. Dr. Black has served on various national committees, including the National Institutes of Health's Board of Scientific Counselors for Neurological Disorders and Stroke and National Advisory Neurological Disorders and Stroke Council. He was selected as a committee member of the California Institute for Regenerative Medicine Independent Citizens Oversight Committee from 2004 to 2006 and is a member of numerous professional societies including the American Association of Neurological Surgeons, Neurosurgical Society of America, Academy of Neurological Surgery, and is a Founding Member of the North American Skull Base Society. Dr. Black has a unique ability to combine cutting-edge research with an extremely busy surgical practice. Since 1987, he has performed more than 8,000 operations for resection of brain tumors. Dr. Black has had a keen interest in science since childhood. At age 17, he published his first scientific paper, which earned the Westinghouse Science Award. Dr. Black has published more than 300 peer reviewed scientific papers and in March 2009, he published his biography "Brain Surgeon: A Doctor's Inspiring Encounters with Mortality and Miracles". Prior to joining Cedars-Sinai, Dr. Black served on the University of California, Los Angeles (UCLA) faculty for 10 years where he was Professor of Neurosurgery. In 1992, he was awarded the Ruth and Raymond Stotter Chair in the Department of Surgery and was head of the UCLA Comprehensive Brain Tumor Program. He completed an accelerated college program at the University of Michigan and earned both his undergraduate and medical degrees in six years. He completed his internship in general surgery and residency in neurological surgery at the University of Michigan Medical Center in Ann Arbor.
Dr. Susan Bookheimer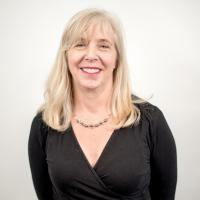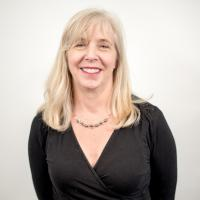 Dr. Susan Bookheimer is the Joaquin M. Fuster Chair in Cognitive Neuroscience at the David Geffen School of Medicine at UCLA. She is a clinical neuropsychologist with a broad interest in the study of human cognition in relation to brain structure, function, and pathology, and her experimental expertise includes structural and functional MRI (fMRI), positron emission tomography, and intraoperative electrocortical stimulation mapping, as well as classical neuropsychological approaches. She has special interests in epilepsy, autism, and Alzheimer's disease. Her recent work focuses on understanding the neural basis of social communication deficits in autism using fMRI, encompassing both verbal and nonverbal communication, and focusing on emotional aspects of social comprehension. Dr. Bookheimer serves as the principal investigator of the UCLA Autism Center of Excellence grant, with UCLA being one of the only centers for three consecutive grant cycles due to its scientific excellence. She also serves as the principal investigator at the UCLA Intellectual and Developmental Disabilities Research Center. She has published more than 215 articles in the field of neurological and neurodevelopmental disabilities and has been a leader in the field of autism neuroimaging.
Kathleen Brown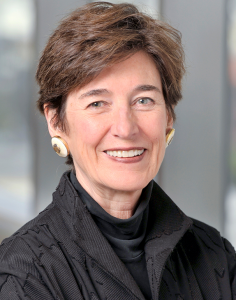 A former California State treasurer with nearly two decades of experience as a senior bank executive, Kathleen Brown concentrates on business counseling, government and regulatory affairs in connection with the healthcare, energy, real estate and financial services industries. Prior to joining Manatt, Kathleen served in senior executive positions at Goldman Regulatory Sachs Inc. and Bank of America. At Goldman Sachs, where her roles included Manatt Health chairman of Midwest investment banking and head of the Western region public- Manatt Financial Services sector and infrastructure group, Kathleen participated in over $4.2 billion of water and power bond financing and counseled municipal utilities in California in their efforts to meet the state's renewable energy standards. She also helped healthcare institutions navigate the challenges and opportunities presented by healthcare reform. A former Democratic Party gubernatorial nominee, Kathleen has extensive experience in the public sector. As California State treasurer, she managed a $25 billion bond portfolio, oversaw a $32 billion cash management fund and served as a trustee on the boards of CalPERS and CalSTRS, two of the largest pension funds in the nation. Kathleen served as co-chair of the Council of Institutional Investors; co-chair of the Presidential Commission on Capital Budgeting; a commissioner of the Los Angeles Board of Public Works; and a two-term member of the Los Angeles Board of Education. Prior to her campaign for treasurer, Kathleen was an attorney at a global law firm, where she was a member of the capital markets group working in public and corporate finance.
Dan Buettner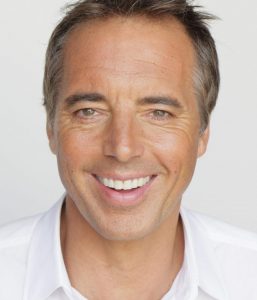 Dan Buettner is an explorer, National Geographic Fellow, award-winning journalist and producer, and New York Times bestselling author. He discovered the five places in the world – dubbed blue zones hotspots – where people live the longest, healthiest lives. His articles about these places in The New York Times Magazine and National Geographic are two of the most popular for both publications. Buettner now works in partnership with municipal governments, large employers, and health insurance companies to implement Blue Zones Projects in communities, workplaces, and universities. Blue Zones Projects are well-being initiatives that apply lessons from the Blue Zones to entire communities by focusing on changes to the local environment, public policy, and social networks. The program has dramatically improved the health of more than 5 million Americans to date. His books, The Blue Zones: Lessons for Living Longer from the People Who've Lived the Longest, Thrive: Finding Happiness the Blue Zones Way, The Blue Zones Solution: Eating and Living Like the World's Healthiest People, and The Blue Zones of Happiness were all national bestsellers. Buettner has appeared on The Today Show, Oprah, NBC Nightly News, and Good Morning America, and has keynote speeches at TEDMED, Bill Clinton's Health Matters Initiative, and Google Zeitgeist. His speech in January 2018 at the World Economic Forum in Davos was chosen as "one of the best of Davos." Buettner also holds three Guinness World Records in distance cycling.
Dr. Wynnelena Canio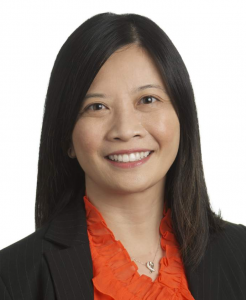 Wynnelena Canlas Canio, MD, CMD is the Chief of outpatient Geriatric Medicine at Kaiser Permanente (KP) in Santa Rosa, California. As a medical student, solving the challenges associated with the complex medical and psychiatric problems of geriatric patients really resonated with her, so she sought out and completed the combined Internal Medicine and Psychiatry residency program at the University of Kansas Medical Center. After residency, she completed her fellowship training in Geriatric Medicine at UCLA. In 2012, she joined Kaiser Permanente Santa Rosa to create a comprehensive care program for older adults and their caregivers, developing the KP Santa Rosa Dementia Care Program, the first program of its kind in Northern California that supports patients with memory issues and their caregivers from Sonoma, Marin, Napa, Solano, and Mendocino counties, and beyond. She then added evaluation and support for additional geriatric syndromes, including but not limited to frailty and polypharmacy. She is continuing to advocate for implementing other geriatric models of care in the continuum, including emergency department, hospital, primary care, community, and home. To help improve care for older adults in other practice areas, Dr. Canio has been conducting monthly education programs about the management of geriatric syndromes for non-geriatric clinicians at KP Santa Rosa and hopes to expand the scope of this training to the entire Northern Kaiser Permanente region. In addition, as the Clinical Rotation Director in Geriatrics for the new KP Santa Rosa Family Medicine residency program, she hopes to improve awareness and education of care for older adults in our next generation of physicians. She also serves as The Permanente Medical Group's representative for the Permanente Medicine Interregional Dementia Clinical Practice Group, where she'll help guide the development and implementation of geriatric care programs more broadly. Last year, Dr. Canio was a recipient of the UCSF Tideswell, AGS, ADGAP Emerging Leaders in Aging Program scholar award and was also a recipient of the North Bay 40 under 40 award for her work at KP as well as her involvement in the community to increase awareness and education of and to help improve the quality of life for older adults and their caregivers. This work was also recently recognized by the Association of Medicine and Psychiatry through their Innovative Care Model award.
Tim Carpenter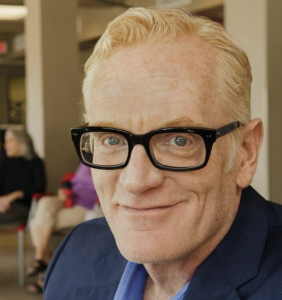 Tim Carpenter is the founder and Chief Executive Officer at EngAGE, a nonprofit organization that provides services such as arts, wellness, community building and intergenerational programs to seniors and families living in affordable senior and multi-generational apartment communities in California, Oregon, and Minnesota. Previously, he catalyzed the creation of the Burbank Senior Artists Colony, the first-of-its-kind senior apartment community with high-end arts amenities and programs, and the flagship model for multiple subsequent EngAGE communities. He is also host/producer of Experience Talks, "a radio magazine for the experienced listener,". He has been invited to speak internationally in Canada, Scotland, New Zealand, Singapore, and Hong Kong. In 2008, he was elected an Ashoka Fellow for his work as a social entrepreneur, and in 2011 he received the James Irvine Foundation Leadership Award. Most recently he was awarded the Stanton Fellowship for 2016-17 by the Durfee Foundation and named one of Next Avenue's 2016 Influencers in Aging.
Susan DeMarois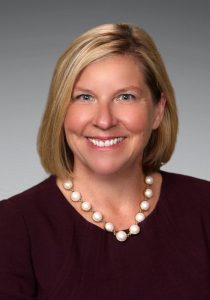 Since 2013, Susan DeMarois has directed state government affairs for the national Alzheimer's Association. In California, the Association is organized under two regions with 21 local offices serving individuals and families statewide. As a registered lobbyist in Sacramento, Susan advocates for legislative, budget and regulatory changes at the state capitol on behalf of the 2.3 million Californians directly impacted by Alzheimer's disease. At the state level, the Alzheimer's Association has secured key legislative victories in dementia training, physician education and Alzheimer's research, raising more than $26 million to-date through the voluntary tax check-off fund. This year, the organization led the effort to implement the Healthy Brain Initiative in California, resulting in a $5 million investment in the state's public health infrastructure. The Alzheimer's Association led development of California's State Plan for Alzheimer's Disease: An Action Plan for 2011 – 2021 and served on the California Task Force on Family Caregiving in 2017/2018. Currently, Susan serves on the California Health and Human Services Agency Secretary's Alzheimer's Disease Advisory Committee as well as the state's Olmstead Advisory Committee. The Association actively participates in the California Aging and Disability Alliance (CADA) and the California Collaborative for Long-term Services and Supports. Prior to joining the Alzheimer's Association, Susan led government and community relations for the University of California health and clinical affairs supporting the work of academic medical centers, schools of medicine/nursing and physician groups. A graduate of CSU Chico, Susan started her career working for the U.S. Congress and California State Assembly. Susan resides in Sacramento, CA and draws inspiration for her work from her own family's experience with dementia.
Josh Fryday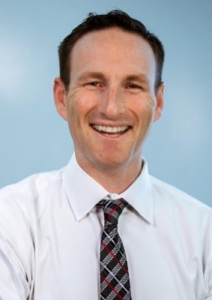 Josh Fryday was appointed California's Chief Service Officer by Governor Newsom in July, and will be leading Cal Volunteers. Fryday is the former Mayor of Novato, his hometown. He has also served as President of Golden State Opportunity (GSO), working to provide financial security to millions of low-income working people in California. Prior to GSO, he served as Chief Operating Officer (COO) for NextGen Climate, a leading national organization focused on climate change and clean energy. Fryday also served in the military as an Officer in the United States Navy ('09-'13) as a member of the Judge Advocate General's Corps (JAG). He served overseas in Yokosuka, Japan, where in addition to his legal duties, he augmented the Navy's 7th Fleet's Humanitarian Aid and Disaster Relief efforts during 'Operation Tomodachi' following the March 11th earthquake, tsunami, and nuclear disaster. He was also stationed in the Office of Military Commissions, working on the Guantanamo Bay, Cuba detainee cases, and testified before the U.S. Senate Judiciary Committee on the closing of Guantanamo. Josh received his law degree from the UC Berkeley School of Law. He clerked in the United States Attorney's Office for the Northern District of California as well as the San Francisco District Attorney's Office for the District Attorney Kamala Harris. He also received his undergraduate degree in Political Science and Philosophy from the University of California, Berkeley, graduating Phi Beta Kappa with highest honors. He later served on the UC Berkeley Alumni Board of Directors (06-09), where he co-founded the Equity Scholarship to increase diversity on the UC Berkeley Campus. He is a former fellow with the Truman National Security Project, and a former Term-Member of the Council on Foreign Relations (CFR). He currently serves as Board Chair for Demos, a national think-tank focused on issues of democracy and economic equality.
Paula Gann and Kyle Scrivner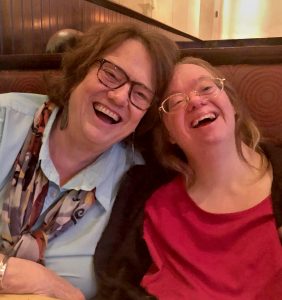 Paula is the mother of three children with Kyle, her daughter, being the middle child. Kyle was born with Down syndrome and while she was treated like just one of the family with her brothers cutting her no slack, advocating for her appropriate place in the world has been the life-long work of her parents. Early in Kyle's life that pursuit involved taking advantage of opportunities as they came along and working to achieve others. Kyle went from the first infant stimulation class offered in Santa Clara County to a Montessori school, to an experimental program for 4 year-olds in the public school system, to special programs in the various schools districts. It was always up to the parents to find the appropriate class in the right district. Kyle's father died before she graduated from high school and Paula continued the work on seeing that Kyle was able to exercise her full being in life. Paula worked for a number of years in magazine publishing on the staffs of World Publications (Runner's World and 5 other titles), Mother Jones Magazine, Family Learning Magazine and finally as General Manager of Parenting magazine when it launched out of San Francisco. After her husband died, she moved into non-profit management. While she continued to work and advocate for the rights and needs of the intellectually disabled, she chose not to "work" in that field. She was the Executive Director of agencies providing services for battered women, sexual assault victims and crisis counseling as well as programs for the prevention of drug and alcohol abuse. Ultimately, she retired from her career as the Executive Director of Future Families an agency providing foster care and adoption for abused and neglected children in Santa Clara County. During this time Kyle went on to a special program at Foothill Community College. After a stint of working in competitive employment, Paula realized Kyle was isolated from her peers and would be better served working in a sheltered workshop. Kyle moved out of the family home and has been living in Santa Clara in her own apartment for 19 years. She has a support staff and day program provided by Hope Services. Kyle was diagnosed with Alzheimer's disease after a single visit with a psychiatrist in 2017. Paula was unaware of the co-occurrence of Alzheimer's and Down syndrome and this event has brought her out of retirement on the course of learning all she could about this issue. She has attended many conventions and conferences and was successful in advocating for and bringing a training on Dementia and Intellectual Disabilities provided by the National Task Group on Intellectual Disabilities and Dementia to Silicon Valley. Kyle is participating in the NIA/NIH national study of Down syndrome and Alzheimer's disease searching for biomarkers. While Kyle's diagnosis was changed to Mild Cognitive Impairment, Paula has continued in her pursuit to bring the services necessary to address this issue especially in this often neglected and forgotten population.
Dr. Adele M. Hayutin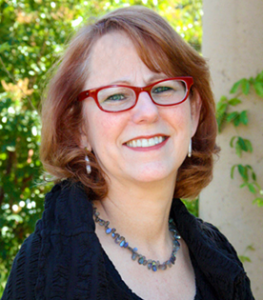 Adele Hayutin, PhD, is an Annenberg Distinguished Visiting Fellow at the Hoover Institution at Stanford University. She is a business economist and demographer specializing in comparative international demographics and focusing on economic and policy implications of US and global demographic shifts. She is currently working on a book that will provide an overview of global demographic challenges and a geographic tour of demographic hot spots. Previously she was Senior Research Scholar and Director of Demographic Analysis at the Stanford University Center on Longevity. Prior to her work at Stanford, Hayutin had a twenty-year career as a business economist focusing on issues and trends affecting business investment strategy. She was chief economist of the Fremont Group (formerly Bechtel Investments), senior real estate analyst at Salomon Brothers in New York, and director of research at RREEF (Rosenberg Real Estate Equity Funds) in San Francisco. Hayutin received a BA from Wellesley College, and an MPP and PhD in Economics from UC Berkeley.
Dr. Oanh Le Meyer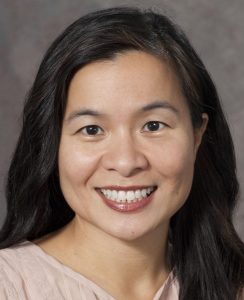 Oanh Meyer, Ph.D., MAS is an Assistant Professor in the Department of Neurology at the University of California, Davis, School of Medicine. She also leads the Research Education Component at the UC Davis Alzheimer's Disease Center. Dr. Meyer received her PhD in social psychology and her Masters in Advanced Study in Clinical Research at UC Davis. Her current research interests include culturally appropriate dementia caregiving interventions, social determinants of cognitive decline associated with Alzheimer's disease and related dementia, and geographic disparities in cognitive and mental health for older adults. Dr. Meyer has a particular interest in reducing Alzheimer's disease-related disparities for older adults and their family caregivers. She has been continuously funded by the National Institute on Aging and the Alzheimer's Association for her work on dementia caregiving.
Bob Linscheid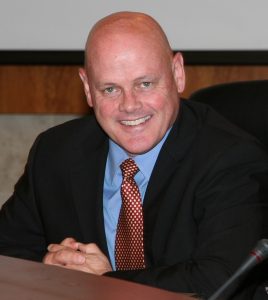 Bob Linscheid is the President & CEO of the Linscheid Enterprises Inc. with offices in the San Francisco Bay Area. Originally formed in 1993, our principal operations involve comprehensive public relations and management services for a number of economic development organizations, trade associations, small businesses, and professional sports teams located in California. Bob Linscheid is the past President/CEO of the San Francisco Chamber of Commerce. Prior to his work in San Francisco, Linscheid was also the Managing Director of Innovate North State, the leading regional innovation catalyst organization in the North State. Innovate North State's vision is to make the North State the most economically competitive rural region in the United States by 2017 by focusing on innovative growth companies within the key targeted industry clusters. Bob is the past Chairman of the Board of the California State University Board of Trustees. He served on the Board from 2005 to 2014. He received his BA and Masters degree in Public Administration from Chico State University and served a term as Associated Student Body President. Bob has received numerous service awards including the College of Business Person of the Year, Executive of the Year for the Western Association of Chamber of Commerce Executives, Humanitarian of the Year for Rotary District 5160 in 2003 and is a three-time Paul Harris Fellow Recipient in Rotary International. He is also a founder of Leadership Chico and served as President of Chico Rotary. He is currently a member of the Rotary Club of San Francisco #2. Bob has also been on three Rotaplast missions to South America (Venezuela, Chile and Columbia). Linscheid is also a graduate of Leadership San Francisco in 2015.
Dr. David Lubarsky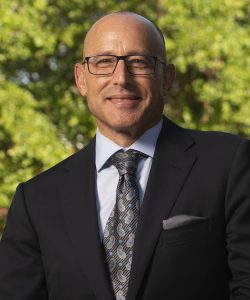 David Lubarsky, is the vice chancellor of human health sciences and chief executive officer for UC Davis Health. As vice chancellor he oversees UC Davis Health's academic, research and clinical programs, including the School of Medicine, the Betty Irene Moore School of Nursing, the 1,000-member physician practice group, the community network, and UC Davis Medical Center. Since joining UC Davis Health in July 2018, Lubarsky has re-energized the health system. Among the new initiatives, Lubarsky established a partnership with Sacramento County Health Services to expand primary and specialty care to the underserved, reform the managed care system, and to address the crisis in mental illness and homelessness. He is a UC Davis professor of anesthesiology, nursing and business. Before joining UC Davis, Lubarsky spent six years as chief medical officer and systems integration officer at the University of Miami Health System, pioneering the current integrated structure as the first CEO of the system's 1,100 physician practice. Lubarsky has also served as a professor and vice chair at Duke University and adjunct professor at Duke's Fuqua School of Business. He's one of the top 100 published anesthesiologists in America, with several articles defined as landmark contributions. Lubarsky earned his Bachelor of Arts in history (1980) and medical degree (1984) at Washington University in St. Louis. He completed an anesthesia residency and a fellowship in cardiovascular anesthesia and clinical research at New York University Medical Center. He received his M.B.A. (1999) from the Fuqua School of Business at Duke University, graduating at the top of his class.
Pam Montana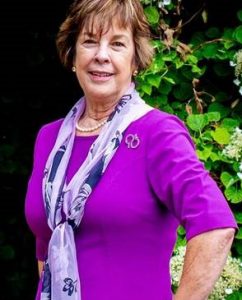 Diagnosed in 2016 with Younger Onset Alzheimer's disease, Pam reluctantly retired as Sales Director at Intel Corporation to focus full time on finding a cure, advocating for critical funding and raising awareness of the Alzheimer's epidemic, especially as it affects women. She and her husband Bob LInscheid are active spokespersons in the fight against Alzheimer's. Pam writes about their efforts in her blog "My Journey with Alzheimer's." She has spoken at many Alzheimer's Association events, including Part the Cloud and at the National Advocacy Forum in Washington DC, as well as the Leadership Forum and many other local venues. She has been featured in the Contra Costa Times and received a New England Emmy Award for her work in "My Wish -an Alzheimer's Story". She was also featured in the PBS Special "Brief But Spectacular". She and her husband have participated on many panels and were the front-page cover story on the Enterprise Record Newspaper in Chico, CA where they used to reside. Pam was appointed to the Alzheimer's Association National Board of Directors in 2017 and also served on the Nor Cal/Nor Nevada Board of Directors. She was a National Alzheimer's Association Early Stage Advisor in 2017 and currently provides support to others living with Alzheimer's through the Peer To Peer Mentor program in Northern California. Raised Christian Scientist, Pam was taught to pray for healing. Growing up she never went to the doctor. Today she is in a clinical trial at UCSF Memory & Aging Center and wholeheartedly embraces medical research to find a cure for Alzheimer's. Pam holds a Bachelor's degree in Kinesiology from California State University-Chico and a Masters in Project Management from George Washington University. Pam and her husband have six kids between them and six grandchildren. She and her husband reside in Danville, CA.
Doug Moore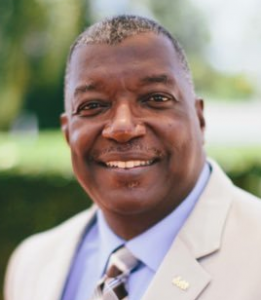 Doug Moore is the Executive Director of the United Domestic Workers of America, a union that aims to support home care workers. The union allows home care workers to fight for better working conditions, with one of their most notable accomplishments being the creation of California's In-Home Supportive Services program (IHSS) in 1973. The United Domestic Workers of America represents over 100,000 in-home care providers across California. Moore served as a caregiver to his father who lived with dementia.
Graciela Moreno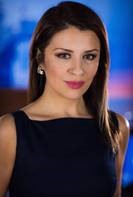 Graciela Moreno is an Emmy Award winning journalist who anchors the afternoon and evening newscasts for ABC30 in Fresno, California. Graciela was a sophomore in college when she landed her first television job at the age of 19. As a fulltime producer at Univision's Sacramento affiliate, she was in charge of writing and directing commercials, public service announcements and community service programs. Months after graduating from California State University, Stanislaus with a degree in Communications, Graciela became the main evening anchor at KFTV, Channel 21 in Fresno. Graciela joined the ABC30 Action News team in 1997. She currently co-anchors the weekday editions of Action News at Four, Six and 6:30, for which she has received three Emmy awards. Some of her most memorable stories include covering Pope John Paul the II's visit to Mexico City for the Canonization of Saint Juan Diego, reporting from the Arizona desert on the plight of undocumented immigrants crossing the US-Mexico border, and visiting a maximum security facility in northern California where juvenile delinquents volunteer to knit clothes for premature babies. Graciela also hosts Latino Life, a half-hour weekly program that focuses on the issues and people making an impact in the Central Valley's Latino community. Graciela was the first person in her family to attend college and is a big supporter of education; she is a frequent speaker at valley schools and adult programs where she encourages students of all ages to set goals and pursue their academic dreams. Graciela has served on the board of the Fresno-Madera Chapter of the American Red Cross. For the past several years, she has volunteered with the Alzheimer's Association as a member of its first Latino Council. In that capacity, she has helped raise funds for Alzheimer's research and helped launch the first Spanish Alzheimer's Caregiver Conference.
Secretary Leon E. Panetta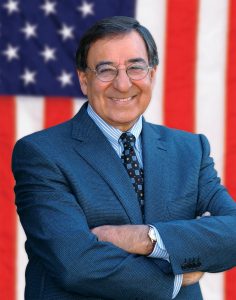 A Monterey native and Santa Clara University School of Law graduate, Secretary Panetta began his long and distinguished public service career in 1964 as a First Lieutenant in the United States Army, and upon discharge went to work in Washington as a legislative assistant to United States Senate Minority Whip Tom Kuchel of California. In 1969, he was appointed director of the Department of Health, Education and Welfare's Office for Civil Rights, where he was responsible for enforcing equal education laws. Later, he served as executive assistant to the mayor of New York City. He then returned to Monterey, where he practiced law until his election to the United States House of Representatives in 1976. Serving in Congress for sixteen years, Secretary Panetta was a key participant in agriculture, healthcare, ocean and federal budget issues. From 1989 to 1993, he chaired the House Budget Committee. He authored a wide range of legislation, including the Hunger Prevention Act of 1988, Medicare and Medicaid coverage for hospice care for the terminally ill, and numerous measures to protect the California coast, including creation of the Monterey Bay National Marine Sanctuary. In 1993, Secretary Panetta left Congress to serve as director of the Office of Management and Budget for the Clinton administration. There, he was instrumental in developing the policies that led to a balanced federal budget and eventual surpluses. In 1994, he accepted appointment as the president's chief of staff, and immediately brought order and focus to White House operations. Upon leaving the Clinton administration in 1997, Secretary Panetta joined with his wife Sylvia to establish and co-direct The Panetta Institute for Public Policy, based at California State University, Monterey Bay. Reflecting Secretary Panetta's own ideals and personal example, the nonpartisan, not-for-profit study center seeks to attract thoughtful men and women to lives of public service and prepare them for the policy challenges of the future. Returning to public service in the Obama administration as director of the CIA, he ran the operation that brought Osama bin Laden to justice, and, as Secretary of Defense, led the effort to develop a new defense strategy, helped bring two wars to an end, and opened up opportunities for everyone to serve in the military. Secretary Panetta returned to the Panetta Institute as chairman on February 27, 2013 and resumed his role as moderator of the renowned Leon Panetta Lecture Series. He chronicles his life in public service in his best-selling memoir Worthy Fights, which was published in 2014.
Lauren Miller Rogen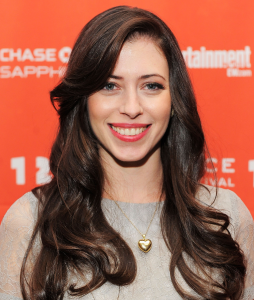 Lauren Miller Rogen is a screenwriter, director, and producer. When her mother was diagnosed with younger on-set Alzheimer's Disease at just 55 years old, Lauren, still her in 20s, co-founded Hilarity for Charity (HFC). By engaging people all over the US with humor and hope, HFC has raised over $11 million, primarily through star-studded variety shows in Los Angeles and NYC. Lauren and the HFC team has brought significant awareness to Alzheimer's, inspired change, and accelerated progress by introducing innovative programs to provide care and support for families affected by Alzheimer's today, while funding research on brain health for those at risk tomorrow. In addition to her role at HFC, Lauren has served as the Alzheimer's patient advocate on the board of California's Institute of Regenerative Medicine (CIRM) since 2013
Dr. Howard Rosen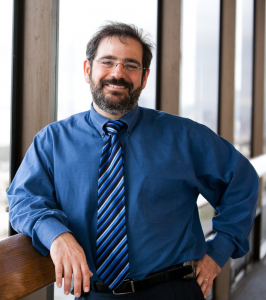 Dr. Howard Rosen is a behavioral neurologist at UCSF Memory and Aging Center. Dr. Rosen's primary research interest is in the effects that atypical neurodegenerative diseases, in particular frontotemporal dementia, have on the brain, especially the emotional systems. His current projects use psychophysiology and imaging to examine how these diseases affect self-awareness, and to determine how imaging and other biological markers can be used to track and to anticipate how these diseases affect the brain over time. He is also director of education and outreach for the education core in UCSF's Alzheimer's Disease Research Center. As part of the MAC and the UCSF Department of Neurology, he participates in the training of medical students, residents and fellows, and participates in the evaluation of new patients in the MAC clinic as well as the continued management of care for some of these individuals in the continuity clinic. He received his medical degree from Boston University School of Medicine, trained in internal medicine at the Albert Einstein College of Medicine in New York, and subsequently completed a neurology residency at UCSF. After residency, Dr. Rosen pursued fellowship training in brain imaging at the Washington University School of Medicine, and then returned to UCSF to join the team at the Memory and Aging Center (MAC) in 1999.
Lily Sarafan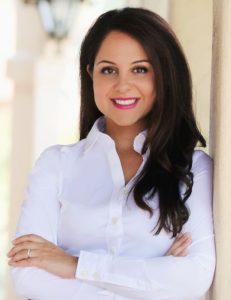 Lily Sarafan is President and CEO of Home Care Assistance, where she has led the company from startup to sector leader with more than 7,000 employees across 170 markets. HCA combines high-touch care and wellness insights to enable happier, healthier aging at home. The company is recognized as a best-in-class provider, and Lily as a featured expert on consumer health and the future of aging at the White House and global conferences. Lily is also a board member, investor and advisor for innovative companies, serving as a board director for Thumbtack and Counsyl through its sale to Myriad Genetics. Her board service extends to high-impact nonprofits including the Stanford Alumni Association, the Freeman Spogli Institute for International Affairs, the BerkeleyHaas Center for Innovation Economies, and the Women's Alzheimer's Movement. She is a Founding Partner of Project BIG: The Stanford Brain Immune Gut Initiative, and serves in leadership roles to advance precision health, economic development, and civic engagement. Lily holds an M.S. in Management Science and Engineering and B.S. in Science, Technology, and Society from Stanford University, where she was Eben Tisdale Fellow and Class President. She has been named Ernst & Young Entrepreneur of the Year, Women Health Care Executives Woman of the Year, and a Silicon Valley 40 Under 40. Lily is a Member of Young Presidents' Organization, a Term Member of the Council on Foreign Relations, a Henry Crown Fellow of the Aspen Institute, and a World Economic Forum Young Global Leader.
Dr. Sharon Sha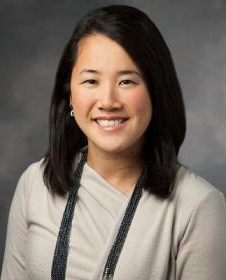 Dr. Sha is a Clinical Associate Professor of Neurology and Neurological Sciences at Stanford University where she serves as the Medical Director of the Stanford Neuroscience Clinical Trials Group, Co-Director of the Huntington's Disease Center of Excellence and Ataxia Clinic, Co-Director of the Lewy Body Disease Association Research Center of Excellence, Clinical Core Co-Leader of the Stanford Alzheimer's Disease Research Center, and Director of the Behavioral Neurology Fellowship. Her clinical time is devoted to caring for patients with Alzheimer's disease and other neurodegenerative disorders. Her research is devoted to finding treatments for cognitive disorders. Her recent work focused on the safety of young plasma for the treatment of Alzheimer's disease. Dr. Sha received a Master's degree in Physiology and an MD from Georgetown University, followed by Neurology training at UCLA and Stanford University. She completed a clinical and research fellowship in Behavioral Neurology at UCSF, where she focused on identifying biomarkers for genetic forms of frontotemporal dementia and caring for patients with movement disorders with cognitive impairment.
Todd A. Shetter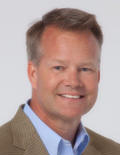 Todd Shetter serves as the Chief Operating Officer of ActivCare Living, a company that focuses on providing seniors with memory choice options and enhancing the lives of those who suffer from memory loss. With more than 28 years of experience in the senior housing and health care industry, Shetter is responsible for overseeing all aspects of the day-to-day operation of the company's residential memory care communities, managing personnel and maximizing revenues with a specific focus on marketing efforts. He is a licensed Nursing Home and Residential Care Facility Administrator. An active advocate for senior housing and assisted living in California, he serves as the Chair for the California Assisted Living Association Board of Directors. Shetter has also served on the Board of Directors of Senior Community Centers of San Diego and as Board Chair of the George G. Glenner Alzheimer's Family Centers. Shetter graduated from Colorado State University with degrees in Public Relations and Sociology.
Erin Stein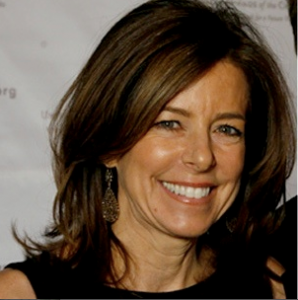 Erin is a lawyer with a long history of leading organizations focused on women's issues. She is currently the executive director of the Women's Alzheimer's Movement (WAM), a nonprofit organization committed to finding out why Alzheimer's disproportionately impacts women. In that role, Erin oversees WAM's research and education programs, grant administration, and fundraising efforts.
Prior to her role with WAM, Erin served as the executive director of A Woman's Nation, the nonprofit organization founded by Maria Shriver and dedicated to improving the lives of women and their families in the areas of health, economic empowerment, and education. From 2004-2011, Erin was the president of the California Governor and First Lady's Conference on Women, producing the annual women's conference which explored a broad array of topics and featured thought leaders and issue experts from around the world for a live audience of 25,000.
As a lawyer, Erin's practice has included both entertainment and business litigation with clients ranging from film studios to top talent to major brands. Erin has served on the board of directors of several nonprofit organizations, including United Friends of the Children and Equality Now. Erin attended Stanford University and UC San Diego and received her JD from the University of San Diego School of Law.

April Verrett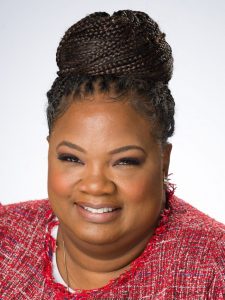 April Verrett serves as President of Service Employees International Union (SEIU), Local 2015 – the nation's largest long term care union representing more than 385,000 home care and nursing home workers throughout California. Prior to being President, April served as an Executive Vice President of Local 2015 and was instrumental in its creation when long term care workers throughout California united for greater strength. Prior to Local 2015, April served as Executive Vice President of SEIU, Healthcare Illinois and Indiana (HCII). HCII is the largest union of healthcare workers in the Midwest, representing 92,000 hospital, nursing home, home care workers and child care providers across Illinois, Indiana, Missouri and Kansas. April is also a member of the SEIU International Executive Board and serves on SEIU's Racial Justice Center, Organizing Committee, and Together We Rise Oversight Committee. As a labor leader and activist, April has spent most of her career helping workers form unions to ensure that their voices are heard and respected. April is a tireless advocate for working people, driven by the belief that "unions give workers a platform to fight for more than wages, benefits and working conditions, but also around everything that matters in our members' lives and their communities."
Dr. Kristine Yaffe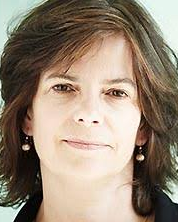 Kristine Yaffe is a Professor of Psychiatry, Neurology, and Epidemiology at UCSF. She also serves as the Roy and Marie Scola Endowed Chair and Vice Chair of Research in Psychiatry at UCSF. In addition to her position at UCSF, Dr. Yaffe is the Chief of Neuropsychiatry and the Director of the Memory Disorders Clinic at the San Francisco Veteran's Affairs Medical Center. Dr. Yaffe's research focuses on the epidemiology of cognitive aging and dementia. As the principal investigator of multiple grants from the NIH, Department of Defense, and several foundations, she is a leading expert in the modifiable risk factors of dementia. Dr. Yaffe served as the Co-Chair of the United States' Institute of Medicine's Committee on Cognitive Aging which released a report in 2015 entitled, "Cognitive Aging: Progress in Understanding and Opportunities for Action". She is a member of the Beeson Scientific Advisory Board and the Global Council on Brain Health. Dr. Yaffe has received several awards for her distinguished, scholarly work, including the American Association for Geriatric Psychiatry's Distinguished Scientist Award and the American Academy of Neurology's Potamkin Prize for Alzheimer's Research.
Interested in Learning More?